Due to Youtube's downtime I put the video up on Sendspace for those interested.

While I wish Wentworth would find new material (I'm really over the baby thing), On the one hand it seems to nullify the chances of happily ever after. On the other, it could just mean that we don't really get to see it. Meaning, it would be implied that they're together without showing them feed each other strawberries with cream. I'd be perfectly satisfied with the latter and if the former was done really well, I'd be fine with it.

A tip for SWC. Before going on shows with hair dressers you don't know yet, collect pictures of your hair looking really good. This being a prime example.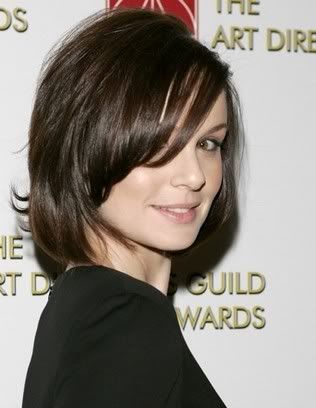 That way you wont be captured for posterity with soccer mom hair out of Hell. I know some people liked the hair in the interview, I just think it's bad.